I hope you keep the name "Enemy City." That sounds like a good name for a place you would get attacked in a lot.
Hero: "We stopped by Enemy City to get some supplies and a room for a night, but all sorts of people started attacking us!"
Friend: "Well, duh!"
(assuming this is Enemy City)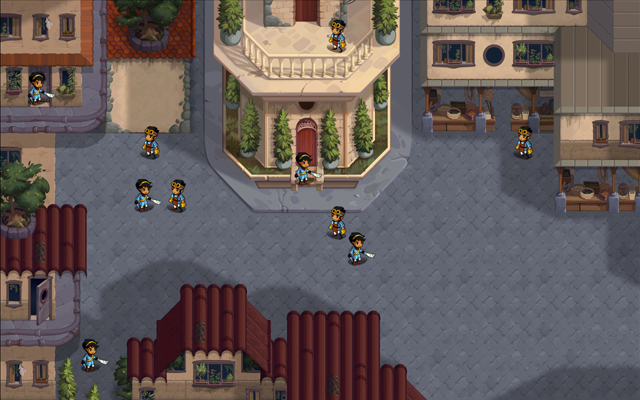 A Different Hero: "I was looking for a book that was supposed to be at the Enemy City Public Library, but whenever I asked anyone for directions, they would attack us!"
A Different Friend: "Well, duh!"
Does this mean we are going to have JRPG-type towns in this one? (EDIT: Re-read that it will likely be used as an in-game cut-scene.)
The music is sounding good too.